Elizabeth Paulsen's Posts
---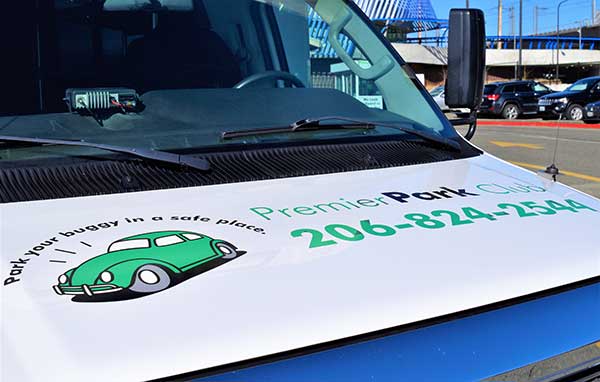 Learn What Actions We Are Taking to Keep You Safe
At SeaTacPark, the safety of our guests and employees is of utmost importance. As many of you are doing, we are closely monitoring the outbreak of COVID-19 and we are taking extra measures to keep everyone on our lot and shuttles safe. Specifically, we are doing the following:
Keeping fewer than 10 people at a time in each shuttle.
Sanitizing our shuttles at least once every two hours.
Each driver is washing hands in hot soapy water for 20-30 seconds and using medical grade sanitizer during breaks.
Whenever possible, employees are keeping a distance of at least 2 feet away from other individuals.
Additionally, as we know travel plans may be constantly evolving, we want to remind you that prepaid reservations are refundable for a full refund prior to their start date. This can be done by following the link in the reservation confirmation email received upon booking. As always, feel free to contact us directly at especials@seatacpark.com if you have any questions or concerns.
---
November 15, 2019 - Filed To:
Travel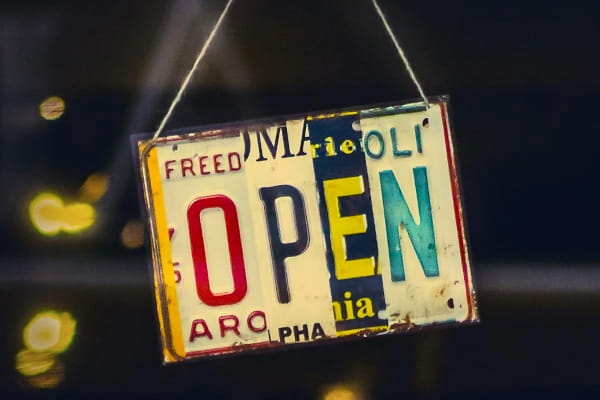 You may already know that SeaTacPark is always open. You can park with us any time of day, any day of the year, and we will greet you with a smile. However, you may not realize that our virtual doors are always open to you as well. At the conclusion of your parking stay, we send out a survey, soliciting feedback about your experience, and we respond personally to every guest. You are also welcome to reach out to us at info@seatacpark.com at any time with questions, concerns, or comments. It is our goal to make sure your experience with SeaTacPark is as seamless and enjoyable as possible, so we make an effort to respond to everyone in a timely manner.
As a reminder, though our doors are always open, we still suggest making a reservation prior to travel to secure your discount and guarantee your entry to the parking lot. This is especially important during busy travel periods when we fill up early and our prepay discounts sell out. Be sure to make your reservations as early as possible.
---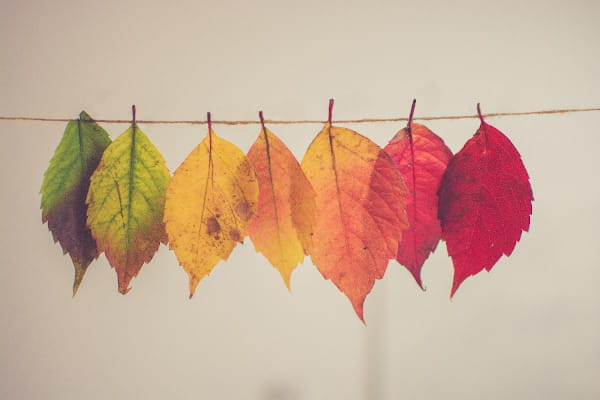 Fall is here and the holidays will be here before you know it. Did you know you can save 40% on parking when you make a prepaid reservation at least 10 days in advance*? No promo code required!
By reserving ahead with SeaTacPark, you will:
Ensure you have a safe, secure place to park your vehicle
Experience the best customer service in town
Lock in our best savings of up to 40% off
Free up your mind so you can focus on your travel
*Terms and Conditions
Savings are off our standard daily rate of .95 and valid only for prepaid reservations made prior to travel.
Prepaid reservations made at least 10 days prior to travel are eligible for 40% off Early Bird Prepay Discount. Prepaid reservations made 4-9 days prior to travel are eligible for 30% off. Prepaid reservations made within 3 days of travel are eligible for 20% off. No promo code required.
Prepay Discounts are limited and if they do not appear as a quote option they are sold out for those dates of travel.
Prepaid reservations can be made for travel on any dates.
If your stay exceeds the prepaid reservation time, you will be responsible for the balance owed at checkout charged at the same reservation rate.
Prepaid reservations are for a single use only. If your stay is shorter than the prepaid reservation time, the unused portion is forfeited at checkout.
Full refunds will only be available to reservations cancelled prior to departure date and time. This can be done through the link provided in your reservation confirmation email.
Not valid with any other offer or discount.
Plus taxes and fees, including the SeaTac Living Wage Fee.
---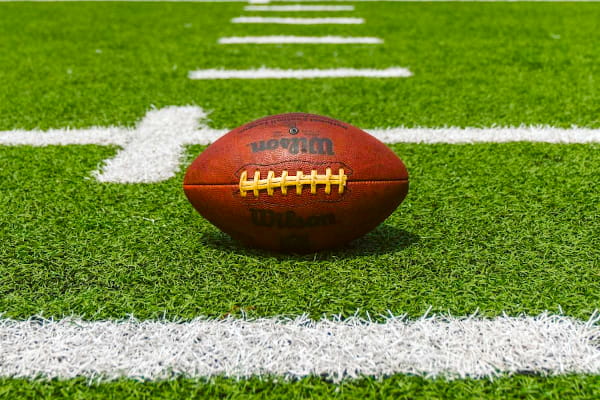 Did you know SeaTacPark offers game day parking*? Avoid the traffic and hassle of downtown parking by leaving your vehicle with us and taking the light rail from Angle Lake to the stadium. Parking is limited and cannot be reserved ahead of time so be sure to arrive early!
For any upcoming travel (including away games!) be sure to make your reservation early to take advantage of our prepay discounts of up to 40% off.
Go Hawks!
*Terms and Conditions
Parking does not include light rail fare and must be purchased separately.
---
November 6, 2019 - Filed To:
Travel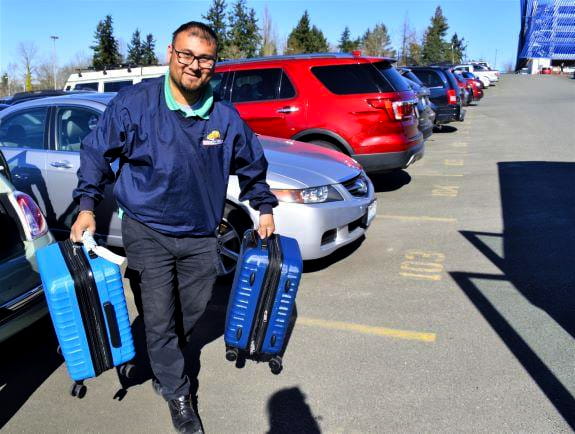 At SeaTacPark we know that sometimes the little things have the greatest impact. That's why we are constantly working to enhance our customer experience. Our shuttle drivers help load your luggage, clear off snow, and provide a jump to restart a car battery when necessary. We provide kids packs to entertain children, luggage tags to make your bags stand out, and bottles of water for the ride home. We strive to be helpful all hours of the day, everyday of the year!
But don't just take our word for it. Hear it from our customers themselves!
"I want to thank your staff for noticing that I had left my rear window down on my car. Your staff put a plastic cover over the window to keep the rain out. I sincerely appreciate their efforts to cover the window, and covering for my mistake. I really appreciate their efforts. Thanks so much!"

– George T.
"From the van drivers to the ladies at the check in/out there are no words! They were absolutely wonderful this lot is far better than any other in the area! You will not find a better place!"

– Amy L.
"Best park n ride in the area,will always use it from now on,I lost my keys and they found me a phone number to have a locksmith come out and make me a new key!,very nice and helpful in a stressful situation!,THANK YOU!!!!"

– Michael W.
Make a reservation for your next trip and experience the best airport parking around!
---