At SeaTacPark, our goal is to provide the highest quality parking services in the city. We believe the best way to distinguish our business among the many off-airport parking lots near Seattle Tacoma International Airport is to provide a superior parking experience through excellent customer service. From the moment our guests enter the lot to the moment they leave, they can expect to see smiling faces of staff who move quickly to help them have the best parking stay and shuttle experience available.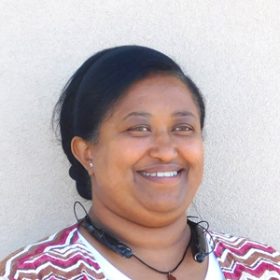 Seble
Location Manager
Seble has been with SeaTacPark since 2004. She started as cashier and worked her way up to site manager. Hobbies outside of work include reading and active membership in a local church. She strives to provide excellent service and works hard to make everyone feel like they are a part of the SeaTacPark team.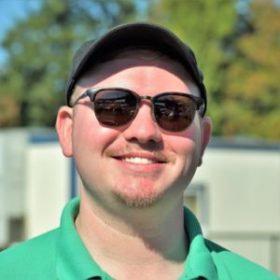 Evan
Daytime Supervisor
Evan started working as a driver with SeaTacPark in the February of 2010. He has been working both as a driver and supervisor since 2013. Evan spends most of his spare time going to school for IT.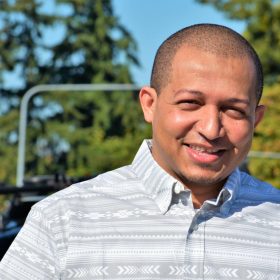 Kasim
Daytime Supervisor
Kasim has been with SeaTacPark since October of 2013. Like Evan, you will see him in and out of the office as well as in a shuttle from time to time. When not working, he enjoys hanging out with his family, watching sports on television and playing soccer. He enjoys meeting all sorts of interesting people here at work.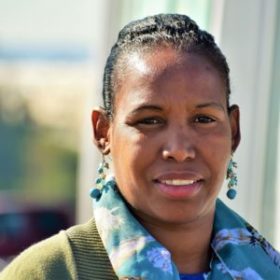 Filsan
Nighttime Supervisor
Filsan loves everything about working at SeaTac Park. She has been working there for 17 years. She is an avid sports fan. She loves to watch basketball and the SeaHawks. It makes sense that her favorite joke is, "Why can't cars play football? Because they only have one boot!"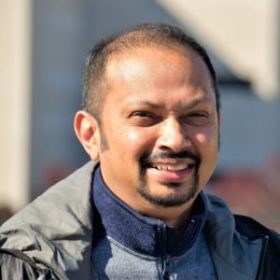 Tony
Supervisor
Tony's favorite thing about SeaTac Park is the incredible staff, "the best". He's been working here for +16 years. He's the only 49ers fan on staff. Which leads us into his sense of humor; "What's the difference between a nicely dressed man on a unicycle and a poorly dressed man on a bicycle? A tyre!"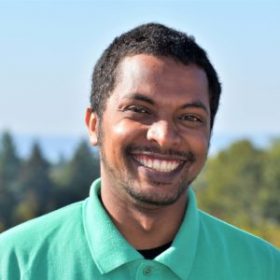 Asgedom
Cashier
As of October 1, 2018, Asgedom has been working part-time at SeaTac Park for a year. He is going to school to become a web developer. He loves that SeaTac Park is environmentally friendly and cooperates with his need for a flexible schedule. Plus, he's funny, "I wanna hang a map of the world in my house. Then I'm gonna put pins into all the locations I've traveled to. But first, I'm gonna have to travel to the top two corners of the map so it won't fall down."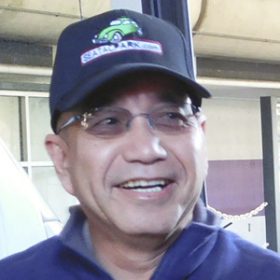 Ed
Shuttle Driver
Ed is our longest standing driver at SeaTacPark. He has been with the company since we opened back in 2001. What Ed enjoys most about working here is meeting all kinds of interesting new people. In his spare time he enjoys archery and photography.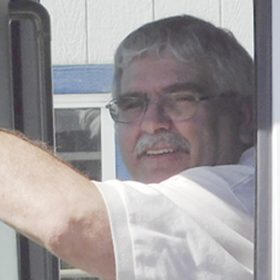 Joe
Shuttle Driver
Joe is one of our longest shuttle drivers at SeaTacPark, starting back in 2004. When Joe is away from work, he enjoys getting outdoors with his wife and likes to go biking and hiking as well as other outdoor activities.
More Shuttles in the Loop – this means that our guests can expect timely pickup.
Help Loading/Unloading – Our drivers will assist you at your car as you load and unload your luggage.
Online Reservations – Guests can make, change and cancel their reservations online.
Guaranteed Reservations – A reservation is more than a chance that you'll park with us, it's a guarantee! If for any reason you are unable to gain entrance when you arrive on the lot, you will receive a voucher for 7 free days of parking for a future stay with us.
Guest Surveys – Each day we email surveys to those customers who have completed a stay that day. We invite timely feedback so that we can monitor and identify opportunities to improve our service. We directly respond to all questions and concerns, and we study the results in order to make appropriate improvements to our operations and website.
Secret Shoppers – Periodically secret shoppers park with us to give us candid feedback regarding our service.
"Green" Lot – In addition to customer service, we also strive to be as environmentally friendly as possible. From our stormwater treatment system and our natural gas shuttles to our charging stations for electric vehicles, we consistently make choices that will positively impact our surroundings.