Seble Teklemariam's Posts
---
July 11, 2016 - Filed To:
Travel
Have you checked out our new Mobile app? Available on iOS and Android, the SeaTacPark app keeps all of your parking information at your fingertips. Download the app today from our home page, sign in with your Rewards Account (or create a new one), and you can do all of the following:
Reservations–Make a new reservation and view current or past reservations
Rewards Card–Scan the barcode directly from your smartphone so you don't have to carry your rewards card with you
Parking Space Reminder–Store you parking space in your account in case you lose your space reminder slip
Parking History–View or email all past parking receipts
This is just the beginning. We are working to update the app, so we will have more exciting features to come!
---
June 14, 2016 - Filed To:
Travel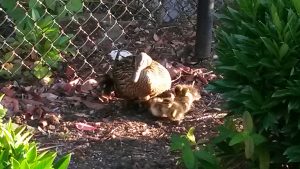 We had some unexpected excitement at SeaTacPark last night. Below, read the firsthand account from our very own shuttle driver, Jim!
"Well, we had a little drama on the lot last night. After I dropped off a customer, I was driving down fire lane south to stage and saw a female duck frantically pacing around a storm drain there. Sure enough, I could hear the little screams of what sounded like a baby duck coming from down in the drain. I talked to Tony and then called 911 but learned that the Kent Fire Department doesn't do ducks. Well, my neighbor and friend and a former driver of ours, Charlie was my next call. His wife is a big bird and animal lover so figured he'd be sleeping on the couch for a month if he didn't help. Charlie came out with his step-daughter Nikki, and managed to pluck not one but seven baby ducks from the about six feet down in the drain. Two of the pictures are right after the rescue and the one where you can't see the babies is about an hour after. The babies are all sleeping under Mamma as I'm sure all were pretty tuckered out.
"Kudos to Charlie and Nikki for their efforts!"
Jim (SeaTacPark driver)
---
May 13, 2016 - Filed To:
Travel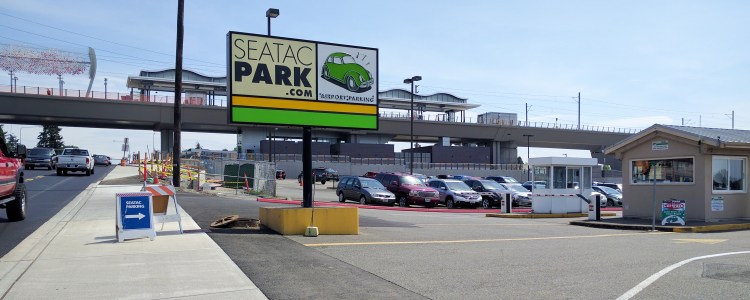 It's official!  The 200 parking spots utilized in support of Sound Transit's South 200th Link Extension Project have been returned for use by our guests. And, don't forget access into our lot is easier with the completion of roadwork from the extension project!
---
April 29, 2016 - Filed To:
Travel
Parking can be a very frustrating thing. Whether you are trying to find a spot outside of Safeco Field for a Mariners game, whether you are trying to find a spot at Wal-Mart or if you are in a hurry, rushing and panicking to find parking at Seatac Airport, finding a place to leave your buggy can be a stressful thing.
---
April 15, 2016 - Filed To:
Travel
Anytime you need to fly, you can use parking near SeaTac airport to store your car, truck or van. Some parking lots even have over-sized spaces for RVs and other over-sized vehicles. Parking near SeaTac airport is available from a number of vendors, but SeaTacPark.com is the closest in Seattle. Located within a mile of SeaTac, our lot uses GPS-guided shuttles to whisk travelers away to the terminal in less than five minutes, even in times of heavy congestion on the nearby roads.
---